Mirrors
SGG Miralite & Mirox 3G - AGC Europe Flat Glass - Pilkingkton Optimirror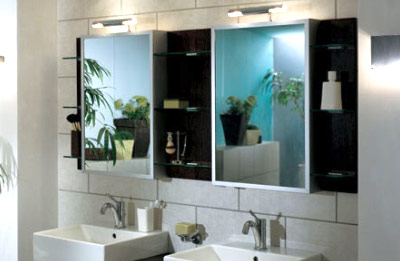 Clear or body-tinted high quality float glass with a silver coating on one side, so that a bigger than 92% of light reflection is produced. This silver coating is specially treated and protected by two layers of colouring.
Available colors: Clear, Bronze, Grey.
Available standard sizes in stock:
3 mm Clear: 160x225, 225x321
4 mm Clear: 160x225, 225x321
5 mm Clear: 160x225, 225x321, 600Χ321
S. VARNAKIOTIS GLASSES SA imports a new high quality mirror which is produced in an environment-friendly process: SGG MIRALITE EVOLUTION, a high quality product of excellent visual clearance and extremely high resistance to erosion.
It is used only for interiors where:
use of mirror is demanded (furniture, shelves, wall-cladding, doors etc)
there is a need to capture and reflect light, add perspective and depth and create the impression of additional space.