Coloured float
Float Έγχρωμοι - SGG PARSOL (Body-tinted Glass)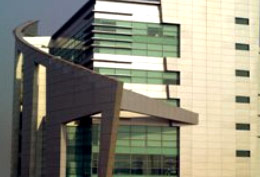 High quality float glass with a body-tinted mass. The coloring gives the glass basic functions of solar control, such as light transmission, light reflection, solar energy transmission, solar energy reflection etc.
it is used when there is a demand for attractive looks combined with solar control at a basic level (i.g. reduced light transmission).

Available in a wide range of thicknesses and dimensions. The basic colors that are highly prefered in Greek market is Bronze and Grey.
S. VARNAKIOTIS GLASSES SA uses only production certified float glasses ensuring total color uniformity.