Decoration

The range of decorative glasses is big enough to meet many different architectural needs. Decorative glasses can be used in interiors, for furniture or even on building facades in specific cases.
Decorative glass can be coloured or not, transparent, translucent or opaque, include a design surface or plain.
Their applications are limitlessΟι εφαρμογές τους είναι απεριόριστες: Doors (sliding or fixed), wall covering or wardrobes, shower screens, partitions, ceilings, floors, furniture (tables, consol tables, shelving, coverings of horizontal or vertical surfaces) e.t.c.
SGG BALDOSA GRABADA®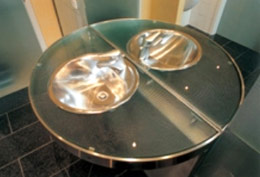 19 mm clear glass for decorative applications where mechanic strength is demanded besides style and light transmission. Its modern design has given Baldosa a special preference in the interior design fashion..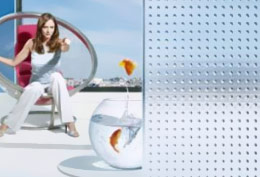 It can be used, among others, in:
Floors
Working benches
Bathrooms
Kitchens
Tables
LACOBEL® - AGC Flat Glass Europe
Opaque flοat glass coated on one side with high quality paint for interior use only. It has been designed with very modern shiny look to meet high demands of modern architecture, providing a unique sense of light and depth. A high quality coating on the back surface gives Lacobel this characteristic opaque and bright appearence. It is environmental friendly since it does not contain any metals or other harmful chemicals.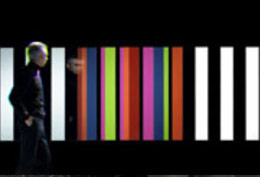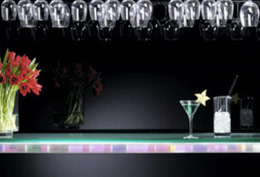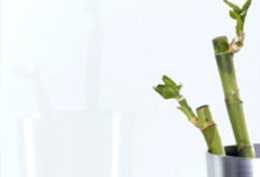 Can be combined in excellent way with other structural materials, such as steel, wood, or stone. It can be used for wall coverings and can be ideal for: doors, partitions, bathrooms, wardrobes, furniture, shelving, kitchens, offices, tables, dispaly cases and a lot more.
Lacobel Black Classic 9005 Lacobel White Pure 9003
ADVANTAGES
Modern look and aesthetics
Perfect paint quality and finishing of excellent endurance
Moisture resistant (but not suitable for immersing in water)
UV resistant. No discoloration comes from exposure to direct sunlight
Can be grinded, bevelled, drilled, notched, double glazed (position of coated side only on the interior)
Use of silicon is safe
Can be sandblasted (never on the coated side)
Our company imports Lacobel Safe Plus: a polypropylene film is applied on the back of the glass assigning a dual function:
In case of breakage the pieces stay together preventing damage and injuries
Prevents the the coloured side from scratches
IMAGIN FLUTES SANDBLASTED - AGC Flat Glass Europe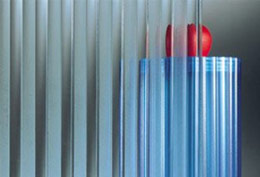 Decorative patterned glass of 4 mm thickness with modern geometric look. It can be placed either vertically or horizontally for an even more modern effect. Its geometric design ensures subtle obstruction of vision. Can be ideally used for:
Doors (interior or exterior)
Bathroom windows (single or double glazing)
Partitions
Interior Design
IMAGIN DELTA SANDBLASTED - AGC Flat Glass Europe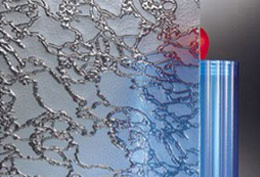 Patterned glass of 4 mm thickness. Famous and classic design for ensuring a subtle ostruction of vision. Can be ideally used in:
Doors
Bathroom windows
Partitions
Interior Design
SGG MASTERGLASS - Mastercarre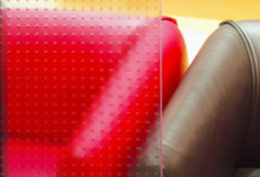 Decorative clear float glass of 4 mm thickness with modern geometric look. The bright design printed on the clear glass gives its final translucent look, and is a fresh option in decorative glasses. It captures light and offers a high aestetics result..
Mirold MORENA - AGC EUROPE FLAT GLASS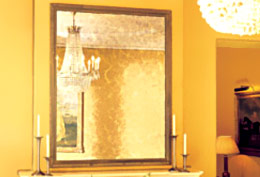 Clear Mirror of 4 mm thickness with an antique look achieved by controlled oxidation of the silver coating, with unique antique appearence.
2 MM GLAMMAT - AGC EUROPE FLAT GLASS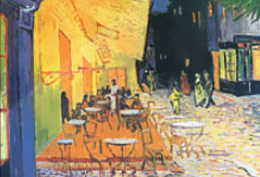 Clear glass of 2 mm thickness used in picture framming, designed to reduce the negative effect of incident light by diffusing reflections.
ADVANTAGES
Reduces glare
Excellent reproduction ofcontrasts and colors
Low weight due to small thickness
Easy to cut and clean
SANDBLASTED GLASS - AGC EUROPE FLAT GLASS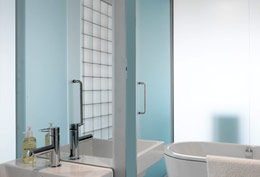 Clear float glass of 4 or 5 mm thickness, where one side has a sandblasted coating, offering a subtle filter to natural light a substantial degree of privacy.
SATIN GLASS (Clear & Mirrors) - AGC EUROPE FLAT GLASS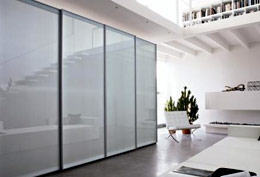 Clear float or mirror of 4 mm thickness where one side has an acid-etched coating (by thin and homogenous grains). The result ia a neutral satin finishing more transparent than sandblasting and easier to cleaning and maintenance.
Υαλοπίνακας MISLITE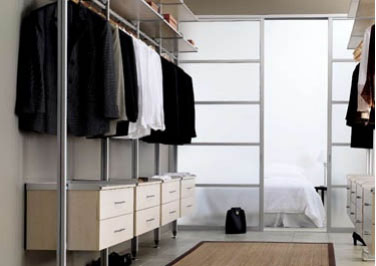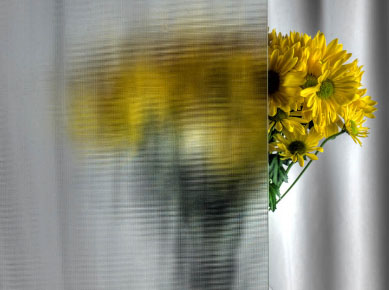 Διάφανος διακοσμητικός υαλοπίνακας πάχους 4 mm με μοντέρνο λιτό σχέδιο στη μια του πλευρά. Εξασφαλίζει τη διέλευση του φωτός ενώ εμποδίζει την ελεύθερη θέα στην άλλη του πλευρά. Μπορεί να δεχθεί επεξεργασίες tempering, laminating, τρυπήματος, τροχίσματος.